Forgotten Sunrise´i plaadid keerlesid mul aastaid tagasi mängijas oma tiirud ära, meeldisid ja lõpuks ununesid. Viimase aasta jooksul on aga tegemised väikese ökoaednik-plaadifarmerina viinud mind bändile sutsu lähemale ning kui nüüd hiljuti sai sõbralt laenatud Forgotten Sunrise´i complete discography ja see mitmeid kordi läbi mängitatud, siis pean tõdema, et avastamisrõõmu ja taasavastamisrõõmu oli rohkem kui oodata oskasin. Eks see aeg ole selle kuidagi sättinud, et varem lihtsalt üks hea bänd tundub nüüd kohati lausa geniaalne, sest varem lihtsalt ei osanud igale helinüansile väärilist tähelepanu pöörata, ei hammustanud läbi kui nii öelda. Igal juhul nüüd ootan huviga uut materjali ja peagi vist saab ka vastvalminud videoklippi näha.
Nimi
: Gerty Villo
Bänd
: Forgotten Sunrise
Koduleht
:
Forgotten Sunrise
MySpace
:
Forgotten Sunrise
SoundCloud
:
Forgotten Sunrise
Facebook
:
Forgotten Sunrise
1. Millised filmid sulle muljet on avaldanud, ehk mis on sinu lemmikfilmid?
David Lynchilt ja Cronenbergilt pole eriti eraldi välja tooma vaja hakata. Ja siis mingi jõhker jada. Vaatan mis järjekorras riiulilt vastu vaatab, kui keegi lugeda viitsib- "Taxidermia","Six String Samurai", "Down by Law", Batmanid, mitmed Tarantinokad, "Faster Pussycat, Kill Kill", Monty Python'id, "Barfly", "Radioland Murders", "Roger Rabbit",natuke Godard'i, "House Of a 1000 Corpses"(isegi järg meeldib, kui aus olla, pole midagi teha), Kubricku asju mõnuga, Lock Stockid, Snatchid ja igasuguseid muusika ja eluolu dokke. Star Treki maratoni peab ka lähiajal uuesti ette võtma. Ja nüüd ei tule rohkem meelde.
2. Milline oli viimane meeldejääv filmielamus?
Hetkel tegelikult Briti sarjade lainel- "Jam", "Green Wing", "Friday Night Dinner". Filmidest üks viimaseid humoorikaid oli dokk "The Wild And Wonderful White Family" ja tegelikult ka "Valhalla Rising". Piinlikult vähe lähiajal filme vaadanud, võtan kiirelt käsile. HST austajana oleks tahtnud vastata "Rum Diary", aga ei saa.
3. Mis muusikat viimasel ajal kuulanud oled või julged soovitada?
Viimased nädalad olen kuidagi jäänud mõne plaadi peale kinni. Uuesti on mängijasse naasnud Cult Of The Psychic Fetus ("Orgy Of The Dead" ja "She Devil"), Townes Van Sandt("Our Mother The Mountain"), Freakwater ("End Time") ja vahepeal Madrugada ("The Nightly Disease" või "The Deep End"). Uuematest David Lynch "Crazy Clown Time" millel on auk sees juba, Dordehuh "Valea Omului" ja Dead Skeletons "Dead Magick".
Tänan Gerty!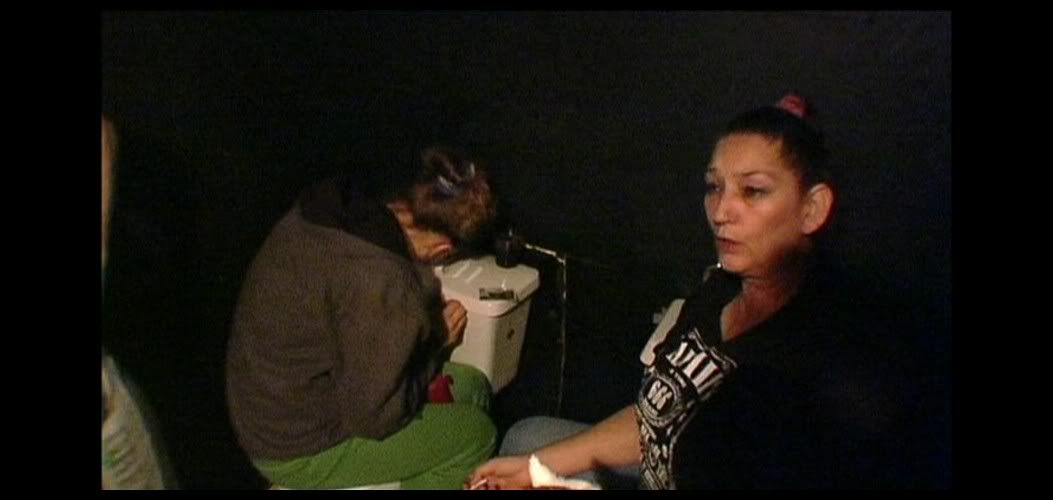 Kaader dokumentaalfilmist The Wild and Wonderful Whites of West Virginia.